24/02/17 17:40
Watch our Insight Event at the Royal Opera House where I talk about preparations for Meistersinger together with my wonderful colleagues on the production Bryn Terfel, Rachel Willis-Sørensen, Gwyn Hughes Jones, Tony Pappano, Andrew Tortise and Susanna Stranders. We open on 11 March and are working hard on bringing out many of the wonderful complex layers and details of this piece. I talk about the inspiration for the production 57 mins into the event.
05/02/17 13:40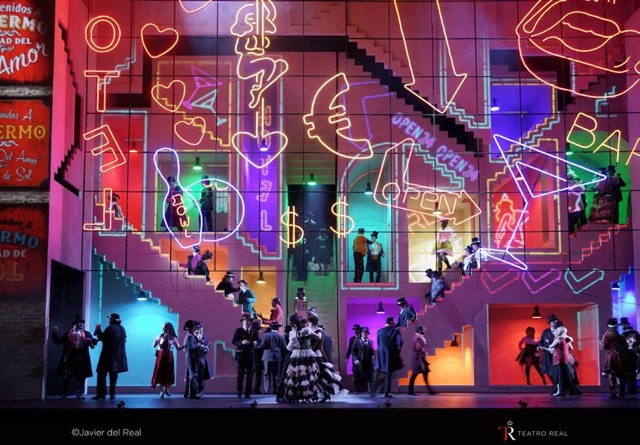 I had so much fun directing Wagner's early opera "Das Liebesverbot" at Teatro Real in Madrid last year, my first collaboration with the wonderful Ivor Bolton. The opera sounds like a Donizetti or Rossini in German, with the occasional hint of the Wagner he later became - and it is genuinely funny! It questions hypocrisy and seems extremely relevant to our time. I am so thrilled that it got filmed, and that is now available
on a DVD from Opus Arte
- before the production travels to Buenos Aires in 2017 and London in 2019.