11/01/17 14:40
Creating my new production of
Wagner's "Flying Dutchman"
with Finnish National Opera was a very intense and fulfilling experience. I worked really closely with the cast, not least Johan Reuter and Camilla Nylund, to find a truthful expression for this mythological drama. The production was seen as controversial by some, whilst others felt it had deep insights into Wagner's work. Now you can see for yourself, as it will be available to watch for free on
Finnish Television YLE's homepage
11/01/17 14:05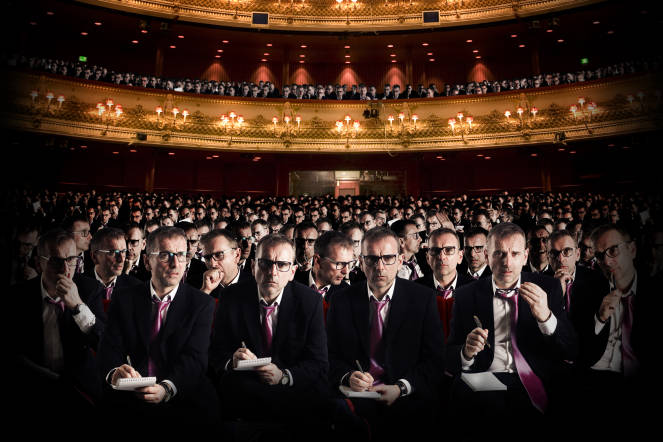 My final production in London as Director of Opera at ROH will be
Wagner's "Meistersinger"
, and I am of course thrilled to be doing this amazing and complex work at ROH, with Tony Pappano, Bryn Terfel and all the rest of a wonderful cast. "Meistersinger" is a very special challenge, as it weaves a lot of characters together in a subtle and delicate way, constantly shifting the point-of-view and maybe suggesting that art itself is the lead character. The piece looks at the relationship between artists and audiences, and I will certainly be drawing on my own experiences in trying to make the opera come alive in a truthful way. But "Meistersinger" is a comedy as well as being quite profound, and it all needs to be done with charm and quite subtle. The devil is in the detail, I think - making the acting, the characters all interesting and convincing. Am now doing the final preparations before starting rehearsals in two weeks. The piece is long and we only have six weeks, so it will be full speed as soon as we get started. Stay tuned.
05/01/17 15:20
I am very excited about my London production of Szymanowki's fantastic opera
"Krol Roger" now going to Australia
. Opera Australia is a coproducer, together with Dallas Opera, and will present the production Sydney in January 2017 and then in Melbourne in May 2017. I had a fantastic time in Sydney with "Eugene Onegin" in 2014, so I am thrilled about bringing another production to Australia. And, of course, for a Dane it is extra special to get to work in Danish architect Jørn Utzon's iconic opera house.